MicroStock Photography – A Great Way To Start Your Photography Business
If you are like most enthusiast photographers out there, you have probably at one point in time fantasized about deserting your current occupation and leaping towards the freedom of going PRO as a full-time photographer. And why not!!! As an income earning business, the initial set-up costs are relatively low. All you need to start is some decent camera gear, and of course a blessed eye for some great captures.
The reality is that it is not as easy to be successful as a PRO photographer as one would think. In recent times with the evolution of digital cameras and even some smartphones, everyone is a potential photographer. What sets you apart from the teenager riding on the bus who owns a fancy smartphone? Well, the answer should be your creative genius and business intelligence… Most people do not realize how much hard work is involved in becoming — and even more importantly continuing to be — a successful PRO photographer. Besides all the weekends and evenings it requires to perform photo sessions at convenient times for your paying clients, it is an endless pursuit of artistic ambition, client satisfaction, self marketing opportunities and sound business engineering.
Most people will take a logical step back after reassessing their own current situation (financially and personally) and quickly fall out of this dream state, but why not try to start incrementally with Microstock Photography and build some healthy residual income to fund your passion while maintaining your full / part time job? "Residual" or "passive"  income is income received on a regular basis, with little effort required to maintain it. It is the holy grail of entrepreneur-ism.
Joining the the world of MicroStock Photography as a contributing photographer is free and easy. In essence, all you need to do is take some worthy photos, submit your photos online to already established agencies who do all the marketing for you to a broad and focused purchasing community. Then, sit back and watch your residual income grow. If you generate enough income, you can even start applying tax write offs for your camera gear, travels to exotic photo session sites, office space for business administration, etc. [Creative Tax Deductions For Photographers]
This approach will not only allow you to have the stability backbone support of your current job, but will also provide you with real life opportunities and challenges to earn money as a photographer while further developing your photographic skills before jumping in with both feet.
In general, MicroStock Photography Agencies provide:
An online secure platform for you as a contributor to upload, store, market and present your photographs to potential buyers. As well as various income payment options such as PayPal, Direct Bank Deposit or Cheques.
An online secure platform for interested buyers worldwide (have to love the power of the internet) to search for your photographs and ensure purchase transactions are processed legitimately.
Professionally trained and experienced panel of reviewers to assess your photo submissions. They will critique (pixel peep) your photos. Once your pictures are accepted and made available for sale online, you are then set for a residual income stream. How much you earn depends on the quantity and quality of your photos, originality and the level of demand they command in the buyer community.
Option to exclusively contribute your photographs in exchange for increased commission payout rates..
Affiliate programs for additional residual referral income opportunities [Top 7 Recommended MicroStock Photography Agencies]
Customized marketing widgets, banners, search code snippets, etc that which you can add to your own websites. (ie. illustrative banners, portfolio links, etc.)
Social hubs and forums to gather information from other photographers and/or buyers with special demands.
Tax guidelines, policies, and forms to ensure your income is properly accounted for under governing tax laws.
One of the best reasons to try MicroStock Photography before jumping in to a full-time photography business is the opportunity to master your artistic and technical photography skills. The most profitable online agencies are elite because they only accept the best of the best photographs from countless photographers. Accept this as a challenge. As a MicroStock contributor, you will likely be quickly humbled on what you believe to be "great" photos, but if you carefully take the photo rejections and critique as educational rather than insults, then you will become a better photographer just as quickly. [Top 5 Reasons To Shoot MicroStock Photos]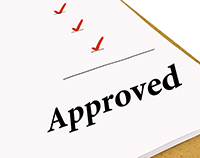 Once your pictures are accepted and made available for online sale, you are then set for a residual income stream. How much depends on the quality of your photos, their originality and how much demand there is for your photos.
Sounds like a sensible and doable plan? If so, then the next step is to decide which MicroStock Photography Agency to sign up with to start earning residual income. [Top 7 Recommended MicroStock Photography Agencies]
Good luck and happy shooting!